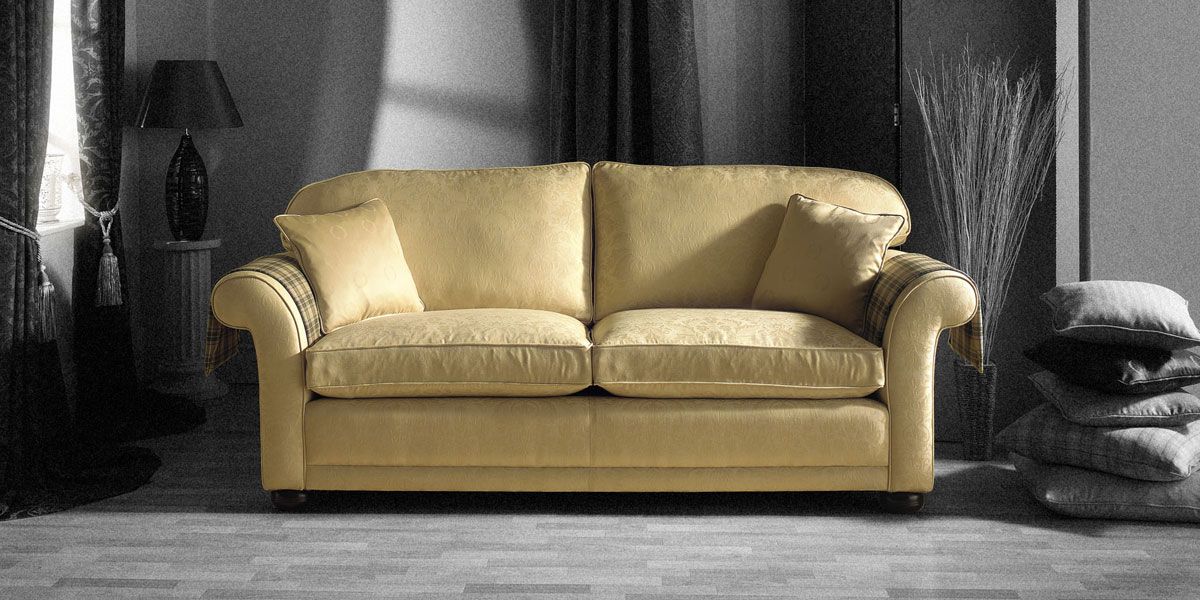 Custom Made Lounge Furniture from Astrid
If you're even remotely thinking of buying a new lounge…..
Read this….!
Whatever your budget, the quality and service will impress..
If you are considering the purchase of a new lounge, you are faced with the many difficult decisions, such as choice of design, fabric and seating combination, just to name a few. You will also be wanting to know about all the technical aspects including quality, workmanship, construction, and of course how you can obtain the furniture best suited to your lifestyle at the best value possible. (if you don't, well you probably should, there's now more than ever, poor quality lounges due to the large influx of cheaply made imported suites over the recent years.)
Everyone is faced with these decisions and more during all our years of manufacturing furniture at our Windsor factory. We don't claim to have all the answers but we can offer expert advice from years of experience and highly skilled local trades people who are able to combine expertise with innovative interior design ideas. That's why we ask you to consider us before you buy elsewhere.. There is a lot to know and knowledge is power!
Visit our factory showroom and talk to Bill, Michelle and our team of local experts. We don't employ retail staff, so you will be dealing directly with the tradespeople who will be involved in all phases of manufacturing your lounge furniture. Purchasing new furniture we believe is a long term investment and we understand the need to balance good quality within a sensible budget.
Range of Fabrics and Designs
You can choose from over 3000, yes… 3000! Quality fabrics, including tapestries, velvets, chenille's, linens, cottons, suedes, leathers, vinyls, just to name a few, to get the look and superiority perfectly suited to your décor. At Astrid we deal directly with major fabric manufacturers and distributors throughout Australia to give you the biggest range, at the best possible prices.
For your convenience our Astrid tradespeople can also apply "Supershield" anti-stain fabric protection if required… just ask. This reduces the risk of causing long lasting ugly stains that haunt you every time you see it, thus protecting the life and integrity of the fabric..
All our beautiful lounge furniture can be ordered in any combination of 3 & 2 seaters, armchairs, recliners, sofabeds, ottomans and modular units….the choice is yours.
Made on the premises….
Your quality guaranteed lounge will be hand crafted in our Windsor factory by local qualified tradespeople who take pride in ensuring that each piece of furniture will maintain our reputation for excellence. Quality timber frames are crafted from F5 (construction grade) machine gauged radiata pine, fitted with high tensile steel springs and premium quality seat cushions. In addition to this, the fabric and cushions made are all overlocked to give extra strength and endurance to prevent fraying. Your Astrid lounge will last forever…. Guaranteed!
Tailored to suit you….
Because our Astrid lounges are individually manufactured to order we have the flexibility to customise your furniture to your personal requirements. Whether it's softer or firmer cushions, additional lumbar support, different shaped arms, individual size alterations for room measurements or just because you need extra modifications to suit your body shape. We have also catered in many situations to meet the needs of people with extreme medical requirements. We cover it all….. easy! This is our specialty, passion and niche in the market.. all you have to do is ask!!!
Should you require any alterations to our standard designs, you will be invited to visit our showroom/factory to "test drive" your new lounge before final completion… call in and talk to us about our comprehensive unique service.
On delivery, your new lounge will be personally placed in your home by our helpful staff who will take the time to explain any after care requirements and answer any questions you may have regarding fabric care and general maintenance…we insist!
What about price?
From bargain basement low quality "throwaway furniture" to over-priced and over-rated "name" brands (and there are more than you know out there), the confusion over furniture quality, pricing, and value for money is ongoing.. I'm sure I don't need to tell you that…
At Astrid we know our product, we know our quality, and we guarantee to provide you with sensible, quality furniture at realistic genuine factory prices. Through innovative thinking combined with flexibility of manufacturing all in the one factory, we can work to most budgets whilst still maintaining our high standard of quality. For added convenience you may also appreciate our free delivery, interest free finance, and laybys. Once again, all you have to do is ask.
Locally owned and operated.
Astrid Furniture is a localised family business, established in 1980, employing six local tradespeople. Over the years, Astrid has serviced the furniture needs of thousands of customers from in and around the Sydney metropolitan and the Blue Mountains areas, building a solid reputation for quality, service and reliability. Now that 35yrs has gone by since those early days, we are continuously having our lounges come back to us to be recovered due to family wear and tear, and a new look to keep up with the jones. It gives Bill and Michelle great pleasure to see old clients and or family members call us and return to revitalise there much loved lounge suites. Don't take our word for it, drop in and see for yourself!!! We pride ourselves on our service, integrity and the ability to provide you with a lounge that ticks all your boxes.
If you've read this far, CONGRATULATIONS… and thank you. You're obviously serious about taking the next step with us and I can see you've done some homework. I can't tell you enough how passionate I/we are to have a product and service that is second to none.. honest! I truly believe we are the best. We have a great team of tradespeople who care as much as we do!!
Bill and Michelle look forward to seeing or hearing from you in the near future.